Neighborhood Opportunity Fund Technical Assistance
Greater Chatham Initiative's experienced team of professionals are ready to support your continued growth and development!
GCI is a trusted and experienced neighboorhood opportunity fund advisor
GCI champions small-to-medium-size small businesses of color or women-owned businesses. We are a trusted advisor to merchants and owners who provide goods and services in retail spaces along Chicago street corridors. In 2017, after we informed them about the upcoming Retail Thrive and NOF rounds, we had property and business owners submit $2.8 million for 17 Chatham Retail Thrive and NOF applications to the City of Chicago. We had similar results in February 2019 when we facilitated owners submitting 21 applications for $2.9 million in Chatham Retail Thrive applications.
GCI secured 38 Retail Thrive and NOF applications that totaled $5.7 million for 2017 and 2019
GCI has worked with NOF and Retail Thrive winners, including The Woodlawn Café, Brown Sugar, Mabe's Deli and Lem's Restaurant. We provided guidance on pricing, food cost, marketing, financial preparedness, business, and strategic planning, and financing.
Project Lending Coach Services
Business plan advising and writing

Financial documentation and loan application prep

Attend lender presentations, vet lenders, ongoing follow-up

Support grantee in responding to underwriter questions

Support grantee throughout the loan closing process and in preparation for loan funding

.
Nedra Sims Fears, Executive Director, is the perfect bridge between your lending and construction team, is an expert on Greater Chatham, and manages GCI's team.
Nedra Sims Fears provides economic development expertise, having financed $1 billion in housing and commercial storefronts throughout the Midwest. She is also a resident expert on all things in Greater Chatham, from demographic data to buildings' appraised values, to which lenders are the best fit for you. Fears also has an undergraduate degree from Cornell University in interior architecture, so she is great understanding of design, is skilled at reading construction drawings, specifications, and costs estimates. She can act as the perfect bridge between you and your construction team. Fears, was reared and still lives in Chatham, is a Harvard Loeb Fellow, has an MBA in finance from the Kellogg School at Northwestern University and has a BS from Cornell University in interior architecture. Nedra manages the GCI team. Contact Nedra at Nedra@GreaterChathamInitiative.org or at 773.644.1451, x 1.
John Handler, Industrial Cluster Manager, is a foodservice industry expert, plus twenty years working with private equity investors and other funding sources.
John has worked with DeGroot Logistics, Bombastic Coffee, Pickwick Coffee, Tempo Beverage, AdTrek Media, Spice foods, Cultured Love Foods, Verzenay Patisserie on business planning and fundraising. In 2018 John was the financing consultant to 16 startups at Chicago's 1871 incubator. John Handler is also a restauranteur. For the past 24 years he has owned and operated his family-owned farm-to-table restaurant Grassroots Grill (3747 N. Southport Ave. John has an MBA from Harvard Business School and a BSME  University of Tennessee. Contact John at JHandler@GreaterChathamInitiative.org or 773.644.1451 x 4.

Ethan Lassiter, Project Manager, has excellent financial analysis and technical skills. Rely on him to develop your proformas and narrative that explains your vision so lenders understand.
Ethan previously worked for SB Friedman Development Advisors, an economic development consulting firm based in Chicago. Ethan's work has included securing New Market Tax Credit financing for qualified businesses and developers, along with modeling public-private funding partnerships using Historic Tax Credits, TIF, SSA funds, foundation/philanthropic funds, and conventional bank lending. These funds were used to build affordable housing and introduce new stores and services to communities lacking such amenities.  Ethan has a Harvard University Master of Urban Planning and a Bachelor's degree. His grandparents are from Greater Chatham. Contact Ethan at Ethan@GreaterChathamInitiative.org or 773.644.1451, x 6.
Fees
The City has come to realize the need for technical assistance and lending coaches so will pay 95% of the coaching fees, grantees are responsible for only 5%.  Our fees are consistent with the City of Chicago benchmarks for Lending Consultants. We charge $60 per hour. Maximum technical assistance support reimbursed by the City of Chicago for loans less than $50,000 is capped at 20% of the loan value.  Loans greater than $50,000 are capped at 15% of the loan amount or $15,000, whichever is less.
Sign Up Today
Greater Chatham Initiative (GCI) is here to serve you. If you have any questions or want to sign up with GCI please contact John Handler at (773) 644-1451 x 4 or jhandler@greaterchathaminitiative.org.
Congratulations 2019 Neighborhood Opportunity Fund Award Winners

57th Street Design
7 One Street
79th Halsted Retail
A2 Express
ABJ A.R.T.S
Acuario Piscis Pet Store
AGB Investigative Services
Altogether Lovely
Ambassador Floral
AP Deli
Avenue Dogs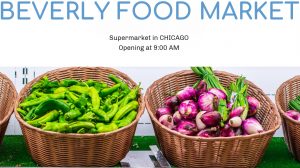 Bridgewater Studio
C.R.O.E. Broadcast Studio
Catedral Cafe'
Cerveza Fiesta Restaurant
Chef Sara's Cafe'
Civic Commons – St. Lawrence
Cup o' Joe Coffee
D.G. Deli And Produce Market
Definition Theatre Company
Don Pepe Restaurant
Dragon Fly Gallery
Duwell Fish Compay
El Pollo Bravo
Englewood Branded
Enlace Chicago
Essential Elements
Far South CCC
Floreria La Qrquidea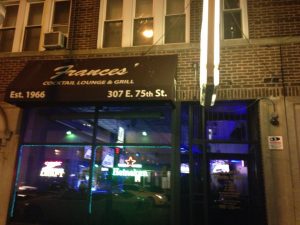 Gatling Repast & Event Center
Give Me Some Sugah
GN Bank
Halsted Memorial Chapels
Herban Produce
Heritage Cafe
Huddle House Diner
Jacaranda Bar
Karry Young Development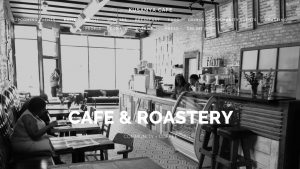 Love  Dental
M&M Realty LLC
M Lounge
Madland Industries, LLC
Martinez Funeral Home
Melvina Masterminds
Mikkey's Retro Grill
Mosaic Wellness and Beauty Bar
MZZ Tish's Personal Touch Salon
Nipsey's Restaurant & Bar
North Lawndale Employment Network
Norton Public Accounting & Auditing Company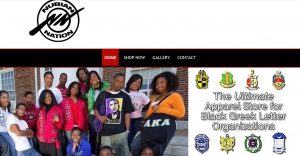 Ogden Commons
Ok Corral
Panaderia Coral
Party Wheelz
Peach's on 47th
RH Sneed's Hardware & Maintenance
Ricon Family Services and XD Technology Center
Rock the Islands Cafe'
Shakespeare Rose Culinary Kitchen
Shawn Michelle's Churned Homemade
Smokey Zo's
Spirit & Soul Catering
St. Edmund's Redevelopment Corporation
Stewart Music Emporium
Stone Community Development Corporation
Stony Island Designers
Style and Flow Salon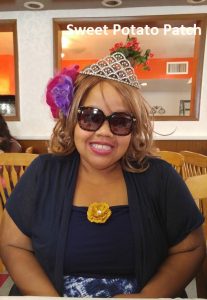 Taqueria Maravatio
Teatro Tariakuri
The Annex
The Artisan Collective
The Boyce Group
The Build Brothers
The Grove on Cottage
The Jumper Store
The Lighthouse Cafe'
The Reading Room Cafe'
The Salud Center Fitness Facility
The Wellness Connection at Imani Village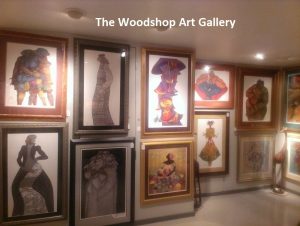 Tom's Pancake House
Urban Core
Vendors Kitchen
Wagging Swag Pet Salon
Waldron Property Solutions, LLC
West Humboldt Park Development
Wincorp Ventures
Windy City Mushroom
Woodlawn Station
YWCA Metropolitan Chicago's Small Business Incubator