Donate
The Greater Chatham Initiative was born from a Comprehensive Plan for Economic Growth and Neighborhood Vitality (The Plan). Our mission is to strategically invest (consistent with The Plan) in the Chicago communities of Chatham, Greater Grand Crossing, Avalon Park, and Auburn Gresham so they can re-emerge as communities of opportunity and choice.
Chicago Monument Fundraiser:

Mahalia Jackson Statue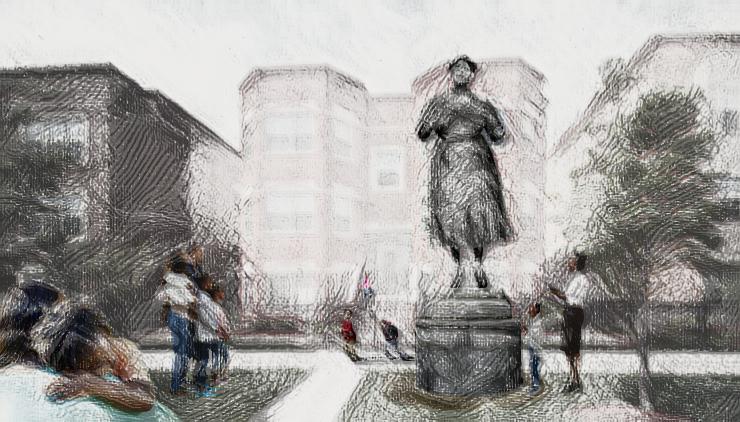 Our purpose for this project is place-keeping by showing the history of one Greater Chatham trail blazer—Mahalia Jackson. A premiere 20th century gospel singer and civil rights advocate, as interpreted by an African American Chicago artist who creates evocative works that display the gospel in a contemporary setting. We are pleased to collaborate with artist Gerald Griffin, of the Gerald Griffin Gallery on this project. This statue will memorialize her in the community where she lived and that embodied her story. The history of trail blazers from these neighborhoods, their culture, and the institutions they built are not memorialized in the very places where the achievements took place. This project would tell their stories, which are often obscured by majority culture. This tribute will serve to lift-up ordinary African Americans who achieved the extraordinary while they lived and worked in four historic black neighborhoods.
We are in the running for a grant from the Chicago Monument Association and this ground swell of support will help the Mahalia Jackson cause. Your donation will have an impact on the Greater Chatham community and will be used to fund this campaign of building the Mahalia Jackson statue.
Thank you in advance for your contribution!