BUILDING ON THE SUCCESS OF THE 75TH STREET BOARDWALK
The award-winning Boardwalk opened in 2020 as a way to showcase the businesses on Restaurant Row, the 14 food businesses that attract 200,000 patrons from within a 20-mile radius and employ 200 persons.
The vibrant green 359-feet Boardwalk has eight sections, with 15 rooms of dining, playing, dog park, etc. We activated the space with music, art, dance, exercise, and other activities.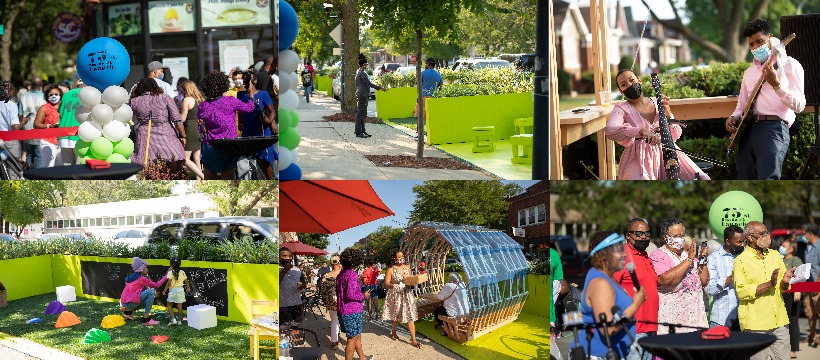 BOARDWALK 2.0 WAS DESIGNED
By being both modular and mobile, Boardwalk 2.0 makes an easy and visually attractive pop-up space that can be placed curbside or on a lot.
Boardwalk 2.0 can become the 'place to be' post-Covid-19 on the southside where residents and visitors experience the unique offerings each corridor has.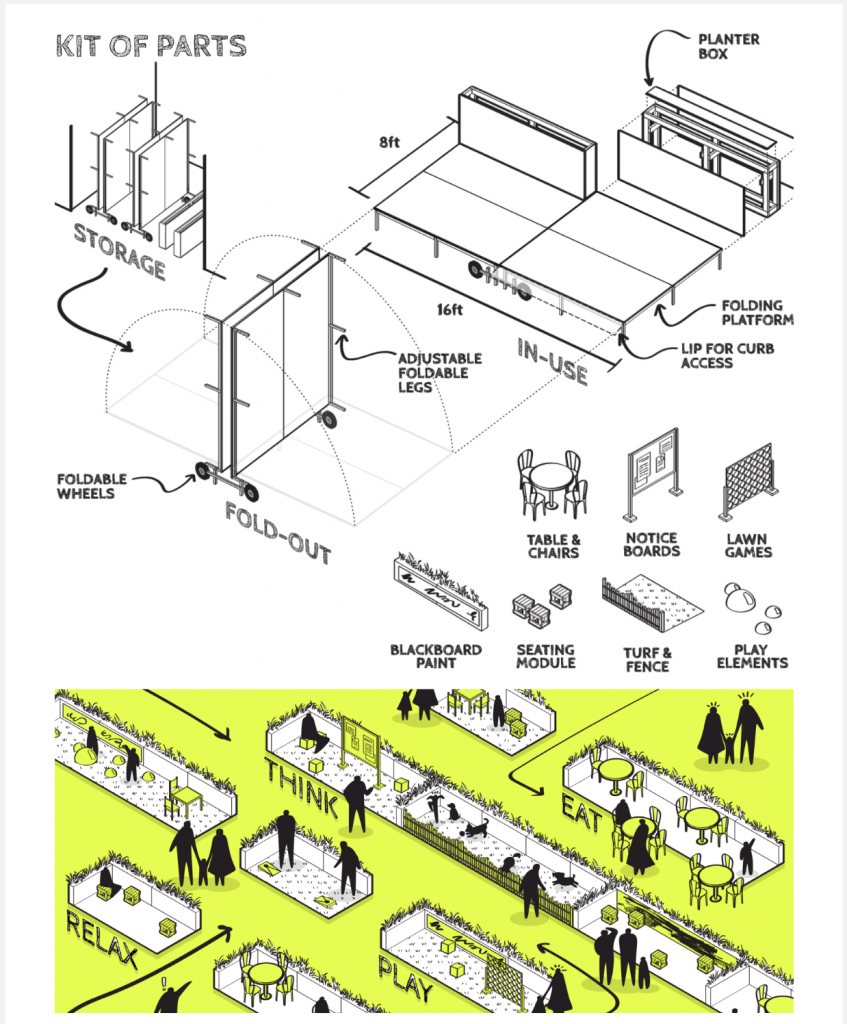 THE NESTS MOBILE PERFORMING ARTS VENUE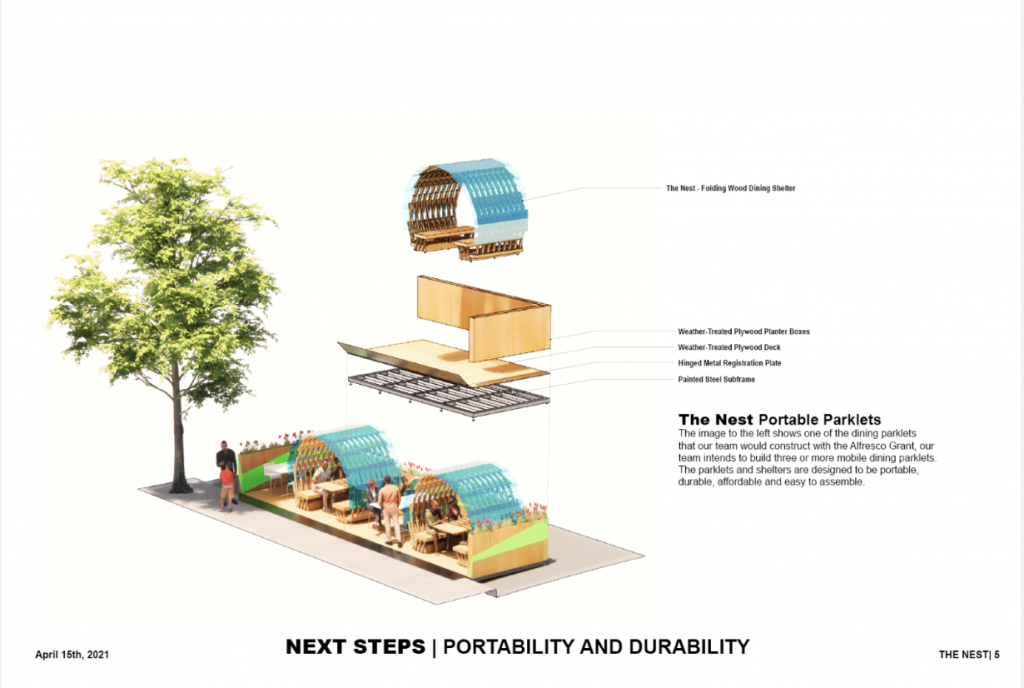 A mobile performing arts venue space that can be placed on multiple corridors. Provide 'theatre in the round' outdoor stages and dining parklets that have distinctive architectural seating for 75.
2021 CityArts Project
The goal of DCASE's CityArts Program is to encourage the attainment of artistic excellence and financial stability, and to incentivize innovation related to citywide priorities.
Nonprofit arts and culture organizations of all sizes and across all artistic disciplines can apply for general operating grants and project grants focused on rebuilding and recovery across all artistic disciplines. Project grants will support initiatives that have the potential to impact the Chicago arts sector at large.
Chicago Neighborhood Development Awards (CNDA)
Established in 1995, the Chicago Neighborhood Development Awards (CNDA) annually recognize the essential role that both non-profit and for-profit developers play in building communities in Chicago-area neighborhoods.
CNDA recognizes the outstanding achievement in neighborhood real estate development and community building, especially the achievements of community development corporations (CDCs), other community-based organizations and for-profit developers working to build healthier neighborhoods in the Chicago metropolitan area.
The John D. and Catherine T. MacArthur Foundation Creative Placemaking Award
The John D. and Catherine T. MacArthur Foundation Creative Placemaking Award recognizes projects in the Chicago region that leverage the power of the arts, culture and creativity to serve a community's interest while driving a broader agenda of change, growth and transformation in a way that builds character and quality of place.