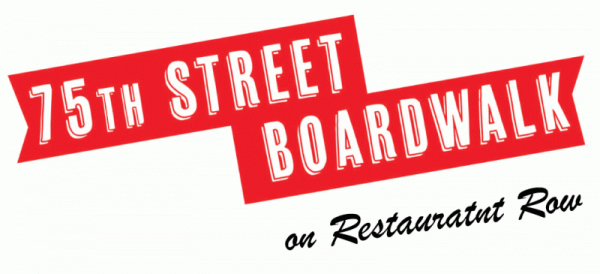 203 to 328 E. 75th Street (Indiana Ave. to Calumet Ave.)
Greater Chatham Initiative, (GCI) is proud to present our 4th annual Dining on the 5.  See the list below of our 11 participating businesses from Indiana Ave. to 78th & Cottage Grove.
This year enjoy the special experience of expanding dining on the 75th Street boardwalk that extends from 203 to 328 E. 75th Street, Restaurant Row. 
The boardwalk is open now through November 30th.
Monday through Saturday, 11:00am to 8:00pm
Sunday, 11:00am to 6:00pm
We have to extend our outdoor dining and added socially distance fun and activities for the family.   Visit our website often to find out what's happening on the boardwalk.  Contact us at 773-644-1451, x 102, and reserve a spot on the boardwalk.
Greater Chatham is home to more than a dozen long-time family-owned and operated restaurants.  Collectively known as Restaurant Row, the 14 food businesses in Restaurant Row attract 200,000 patrons from within a 20-mile radius and employ 200 persons. The businesses along Restaurant Row include Brown Sugar Bakery, Five Loaves Eatery, Flammin Restaurant & Co., Frances Cocktail Lounge, A&S Beverages, Harold's Chicken #24, KMT Health Foods, Lem's B-B-Q, Original Soul Vegetarian, Mabe's Deli, Margarita's Pizzeria II, President's Lounge, Dunkin Donut, and others.
Come out to support our local businesses, eat local, shop local, and enjoy a good time with family and friends.  
Like us on Facebook:https://www.facebook.com/75Boardwalk/
#75boardwalk
See you on the 75th Street Boardwalk
Click the image below and join us on Saturday, October 31, from 2pm to 7pm for our Themed Halloween Celebration.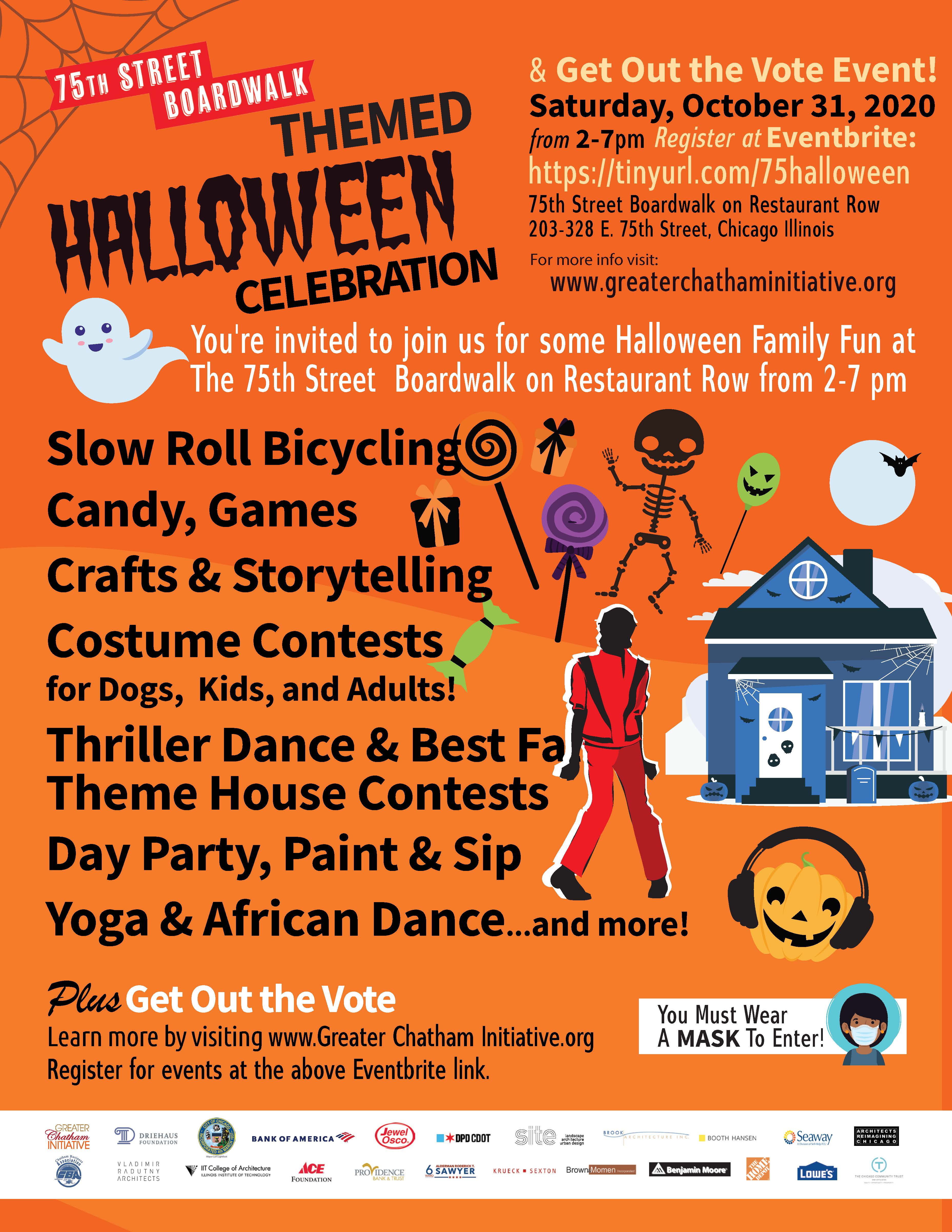 Click the links below and enjoy the 75th boardwalk opening day and ribbon cutting.
Mark you calendar and come up for our upcoming boardwalk events.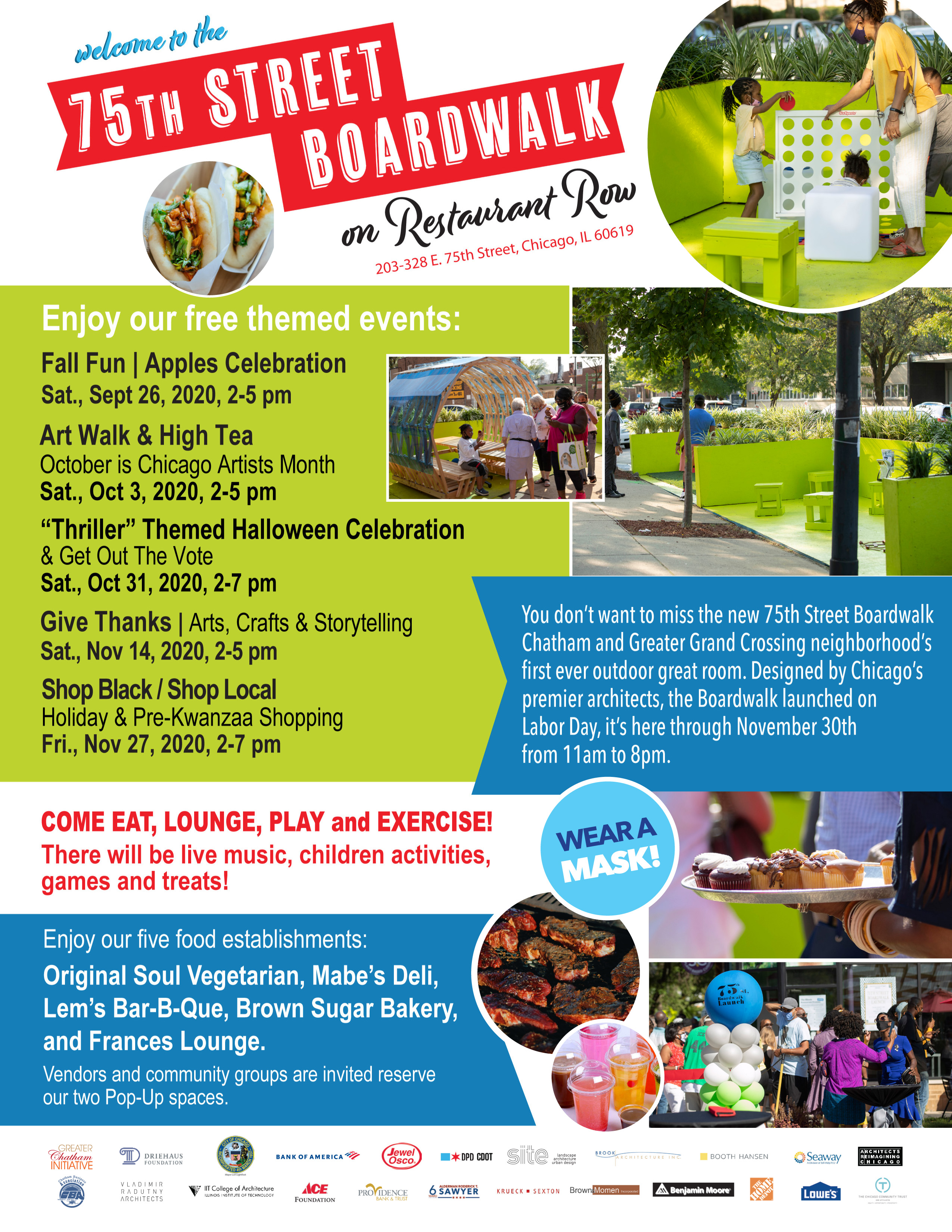 Chicago's 75th Street Restaurant Row
Participating Businesses 
Please check the participating businesses for their hours of operation. 
Thank you to our Sponsors & Partners