GCI is holding a community charette to get suggestions on Boardwalk 2.0
Meet us at the Chatham & Education Workforce Center at 640 E. 79th Street from 12 pm – 2 pm to give suggestions on how we should design Boardwalk 2.0. We'll have examples prepared but all feedback is welcomed!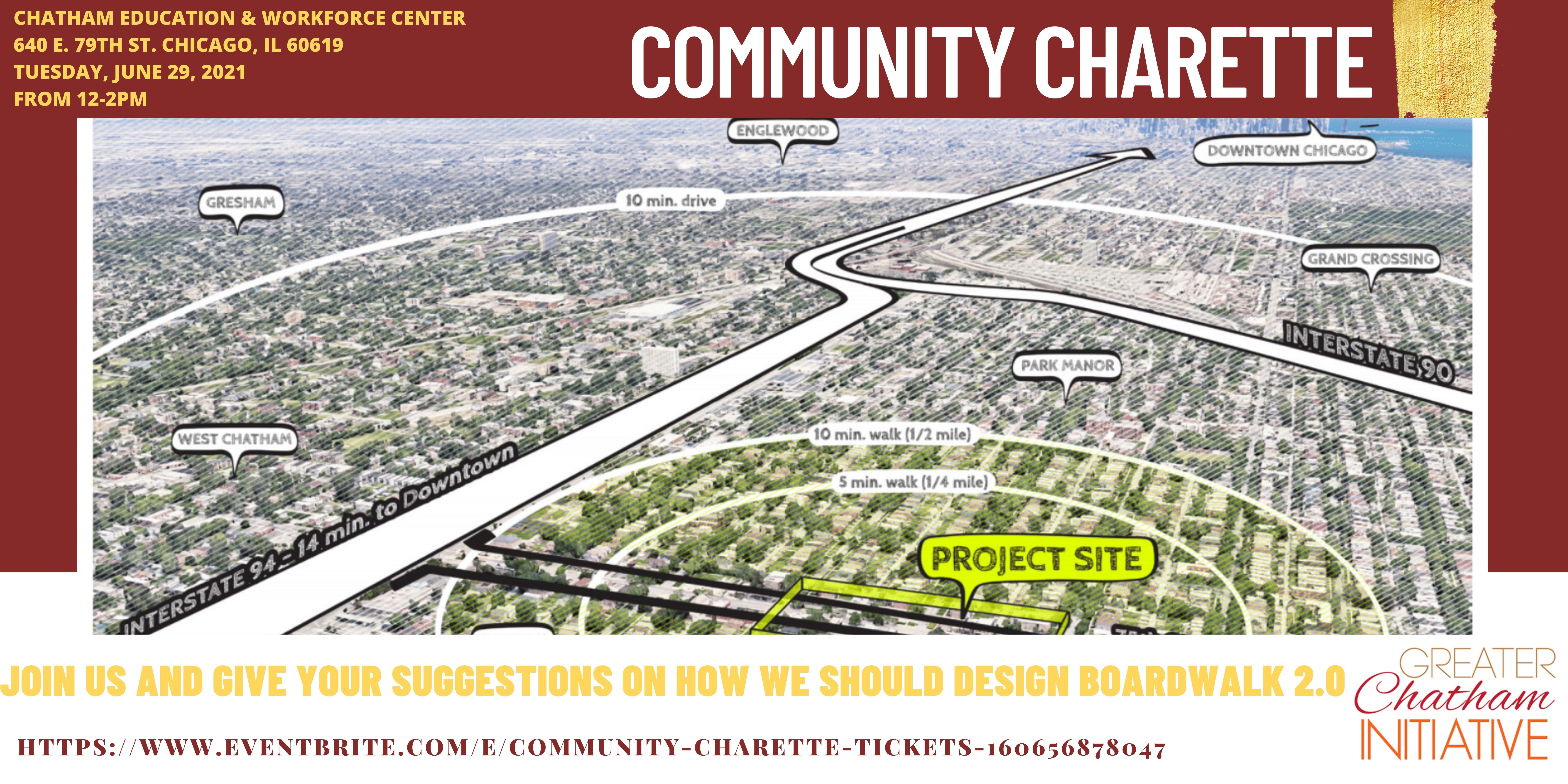 All Chicago residents should practice physical distancing, wear a face covering and wash their hands often. Everyone should self-monitor for COVID-19 symptoms and stay home if they're sick.
Visit our 75th Boardwalk Facebook page and message us your boardwalk photos to post on the page.
#75boardwalk