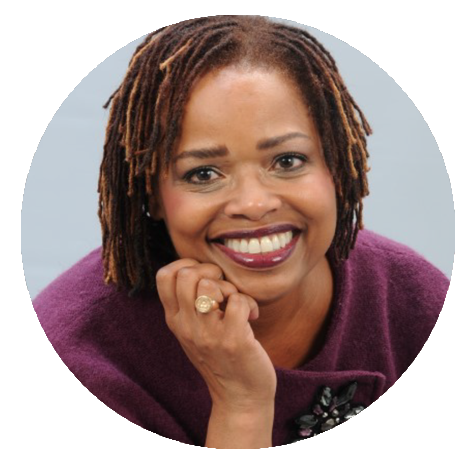 Executive Director – Nedra Sims Fears
Nedra Sims Fears is Executive Director of the Greater Chatham Initiative (GCI). Fears is an economic development expert who specializes in strategic planning, financial modeling, community development financing, and program management.  At GCI, she
created a new Chatham Center Chicago—a branded commercial retail area that has an accompanying online directory of 300 merchants and service providers
Collaborated with partners to undertake multi-prong activities that contributed to the recent uptick in Greater Chatham housing sales and prices—making Chatham a bright spot in Chicago's housing market.
In 2020 she and others are establishing

FoodLab Chicago—which will improve 25 food businesses located on Restaurant Row corridor located on 75th Street
an Arts District by starting a makers' space in collaboration with The Silver Room.

Led the completion of an economic development plan for the four neighborhoods
Secured MacArthur Foundation, Chicago Community Trust, Federal Express, Exelon Corporation, etc., funding
During the last recession she as a business development internal consultant with First Children's Finance, Fears improved the operations of 45 early care and education centers managed by universities, public school systems, and private owners. She utilized researched based curriculum and program evaluation benchmarks. Centers had gains in revenue, net income, operating reserves, and market share; decreased delinquent accounts; and/or improved educational outcomes.
Earlier in her career Fears financed $1 billion in low- and moderate-income single-family and multi-family housing for Fannie Mae, City of Chicago Department of Housing and Community Investment Corporation.
Fears is a National Committee member for Middle Neighborhoods—an entity that promotes middle neighborhoods.  She is a Harvard Loeb Fellow. Fears holds a BS from Cornell University in Interior Architecture and a MBA in finance from the Kellogg School of Management at Northwestern University. She had an ideal childhood in the Chatham community and recently purchased and rehabbed Ernie Banks former house a few blocks from her family home for her big multi-generational family. She's married with two young adult daughters who came home due to the Coronavirus (Covid-19) Pandemic.
If you would like to set up a meeting or phone call with the Executive Director, please contact Rene Thomas, at 773-644-1451, x 106 or via email at rene@greaterchathaminitiative.org.
Industrial Cluster Manager
John Handler
John works with the 2,500 businesses in the Greater Chatham area in particular promoting and growing the leading industrial clusters of Fabricated Metals, Transportation, Distribution & Logistics (TDL) and Food Processing & Packaging. John is leading our charge into Urban Manufacturing and entrepreneurial development & incubation.  His 24 years in the food and beverage sector provides him deep insight to lead our small business and restaurant corridor development initiatives.  John directs our FoodLab Chicago project.
Mr Handler grew up in manufacturing first building cars at Chrysler in downtown Detroit. Then Ingrid and EKCO Housewares.  Was CEO of GB Engineering pioneering 3D technologies in product development and tool building.  Founded Truck Dispatching Innovations consulting to 100+ companies pioneering last mile route optimization, GPS and mobile technologies.  Deep small business insight having owned and operated restaurants and coffee shops for the past 24 years.  Mr Handler has extensive international experience – 3yrs Southern Africa, twice set up factories in Mexico, sourced and supported product in China.  Engineering degree in advanced Manufacturing and an MBA from Harvard Business School with an organizational behavior and Industrial Strategy focus.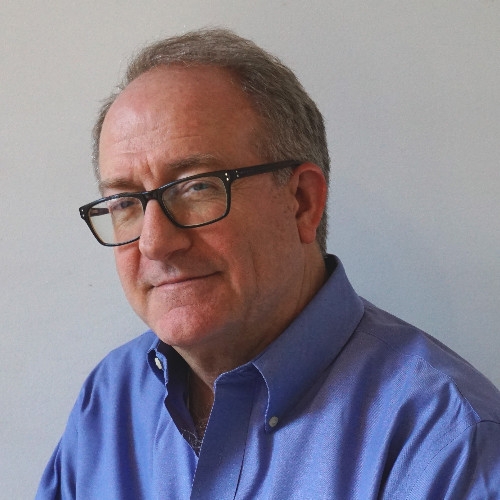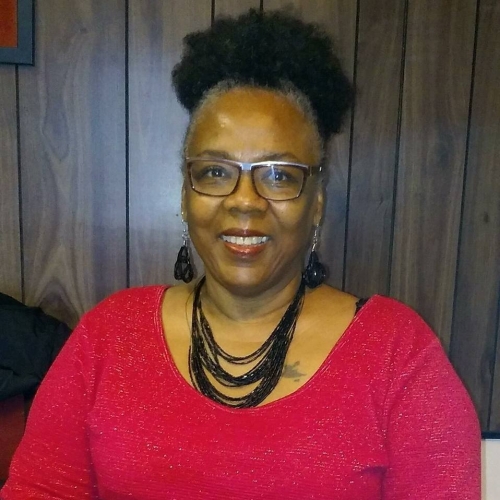 Communications Coordinator
René Thomas
As Communication Coordinator René is responsible for scheduling, coordinating and follow up for meetings and other activities at GCI.  She also coordinates outreach events for GCI's Restorative Practice Program and is the point person for GCI's Peer to Peer Program.  In addition to coordinating these important activities, René records and transcribes minutes for board, executive and committee meetings.  As a former Business Education teacher for CPS, she easily communicates, coordinates and disseminates information.  She has over 40 years of combined experience in the non-profit, corporate and educational arenas, with a B.S. in Education from Southern Illinois University.  As a life-long resident of Greater Chatham, she is excited about the Greater Chatham Initiative and her role to help Greater Chatham re-emerge as communities of opportunity and choice.
Restorative Practices Coordinator
Dr. Pamela Charity Phoenix, N.D., Ph.D.
As the Restorative Practices Coordinator, Dr. Pamela C. Phoenix  is responsible for educating residents on restorative practices and training youth and adults to be circle-keepers in promoting safe and peaceful neighborhoods.
Dr. Phoenix is a Naturopathic Doctor, Circle-keeper, Facilitator, Reiki Master and yoga teacher whose primary focus is emotional health. As a Strategic Source Vendor for Chicago Public Schools, Dr. Phoenix provides students, parents and teachers with cross-cultural teaching methodologies and holistic health which includes social emotional learning, healing centered activities, restorative practices, stress reduction  through collaboration, problem-solving, accountability, workforce development, parent/child communication and building relationships.
She is a U.S. Army Reserve veteran who served stateside in Fort McClellan Alabama, Fort Jackson, South Carolina, Fort Knox, Ky and Fort Sheridan, IL. Her her running theme is the way you feel matters NOW! She organized and developed voluminous research materials and grants in primary prevention, violence prevention, restorative justice and peacemaking/ fostering safe and harmonious environments for over 25 years as a Consultant with community-based agencies, the faith community, universities, and 14 years with Chicago Department of Public Health. She has trained over 500 participants as circle-keepers including students, parents, teachers and other school staff in restorative practices in 30 Chicago Community Areas.
Dr. Phoenix was active in enhancing the Neighborhood Recovery Initiatives (NRI) Parenting Leadership in Action Network Model in hiring and training parents in Englewood in 2011 through 2013.  Over 500 parents were employed and trained in effective family communication, mental & emotional wellness, resiliency in our children, and support & strength during a crisis.  Dr. Phoenix and her children have been residents of Avalon Park for over 12 years.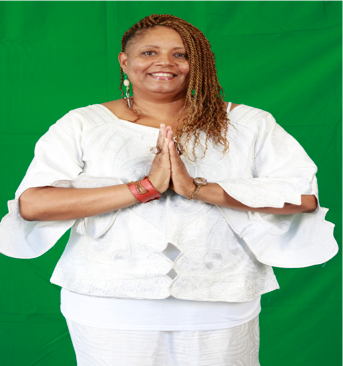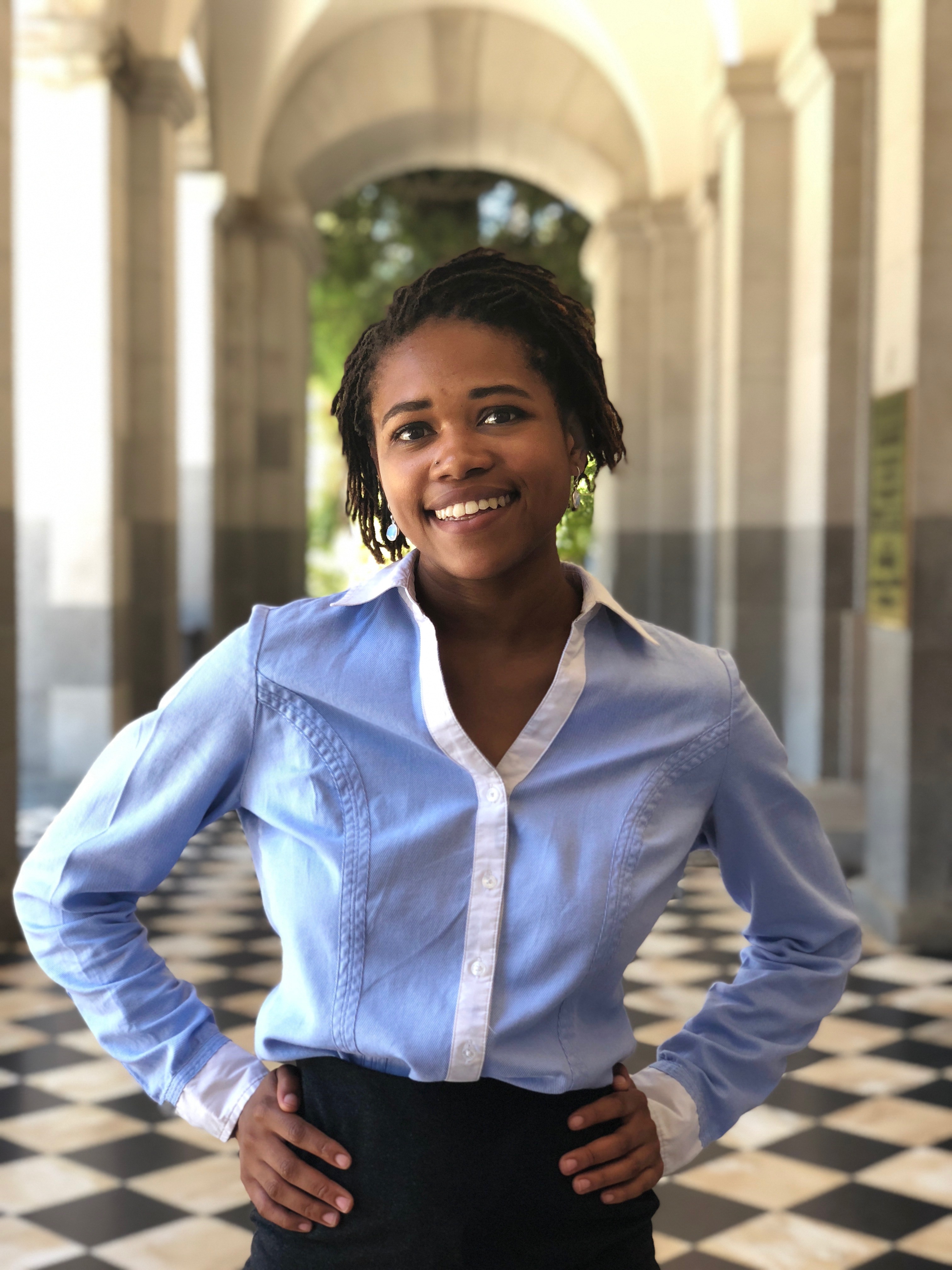 Events Coordinator
Delmar Fears
Delmar, as Event Coordinator, manages some upcoming events held by the Greater Chatham Initiative. A recent graduate of Cornell University, Delmar is happy to be working in her mother's childhood neighborhood. Delmar has experience with community organizing and public policy.